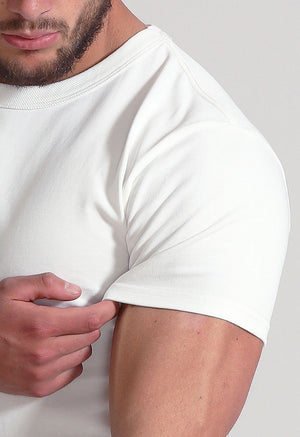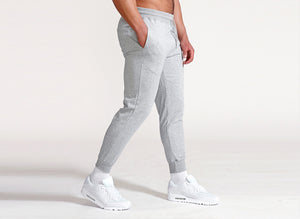 Basics you can count on all year round.

The 365-day guarantee is a testament to the quality and durability of our clothing. It's a promise that no other retailer can offer and one that outlines our commitment to excellence.
Every item we produce undergoes an extensive testing process that simulates a full year of heavy-use and frequent washing. In fact, we subject our clothing to 30 times more testing than the industry standard to ensure that our basics are best in class and can withstand even the most excessive of daily routines.
When you invest in Muscle Fit Basics, you're not only investing in high-quality, longer-lasting wardrobe staples but also clothes that reduce the amount of clothing waste generated. Clothing waste is a significant environmental issue, with millions of tons of textiles ending up in landfills every year.
Our 365-day guarantee provides you with peace of mind and confidence that your clothing is the absolute best in class.

50
Wash Cycles

We subject our products to rigorous testing to ensure their longevity, exceeding the industry standard by 15 times.

---
7
Quality Tests

Post-wash checks for fabric strength, abrasion resistence, fading, pilling, seam strength testing, colorfastness testing and shrinkage.

---
93
Individual Fittings

Tested across a range of different men and their lifestyles to ensure satisfaction across the board.

---
365
Day Guarantee

If anything goes wrong in the first year, we'll replace it.


THE 365 GUARANTEE

The Muscle Fit Basics collection is backed by a 365-day guarantee. We're so confident in our staples that in the unlikely event that a t-shirt develops a hole, a polo collar shrinks up, or a jogger loses shape—don't worry about it. We'll gladly replace it with a new one.



Shop our most popular basics